Read below to view testimonials from the people who know us best–our customers!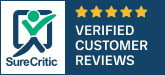 Shelby Auto Care
Average rating:
11 reviews
May 11, 2020
Professionalism, Punctuality, Quality, Value
Had a issue with my vehicle that other shops in the area could not seem to figure out. After dropping it off at Shelby Auto Care two hours later I received a call that it was all set. Hesitant that it was fixed with a one hour charge, after other shops spending days with it. To my surprise it was fixed correctly. I now have a new go to shop for all my issues. Thanks Shelby Auto Care.
Feb 14, 2020
I had John fix my cars when he was off of 23 mile road back in 2002 and today he continues to operate a stand alone repair shop that is committed to his customers. I can't thank him enough and will always use his service.
Thanks for the review Don. I really appreciate your business and it's was good to see you again. I appreciate the opportunity to service your vehicles.
Feb 10, 2020
Good prices. Good service. They don't try and upsell you anything you don't need. Also when they say it costs a certain amount, it cost that amount.
Dec 3, 2019
Great experience. Hit a bad pot hole and after had a clunk coming from my passenger side rear suspension. I was expecting it to cost more, but got my car back same day for a very reasonable price. I'll be bringing my other cars here next time!
Nov 24, 2019
They did what they said they were going to do. Kept the work in budget, and made sure my car was safe.
Nov 16, 2019
Honest, trustworthy and very friendly. Great prices, super fast! Would highly recommend. Found my new mechanics. Thank you Shelby Auto Care 🙂
Sep 24, 2019
I highly recommend Shelby Auto Care for any service you may need. They were able to get my vehicle in quickly, I received an estimate within an hour of dropping the car off, and all of the work was completed in the time frame they promised.

From start to finish this was a great experience.

Especially appreciated the friendly customer service from the young lady at the front desk who wrote up my order.

Great job Shelby Auto Care!
Aug 19, 2019
Very knowledgeable on auto repairs. Been going here for years with all of my personal and business vehicles. Honest and fair pricing.
May 18, 2019
Shelby Auto Care is by far one of the finest mechanic shops I have been to in the past 20 yrs. Their service, work ethic and quality are unmatched. I recommended them to anyone who needs car work.
Apr 28, 2019
One thing I can say is that john and his team will ensure your vehicle is correct before allowing you to leave. He will not cut corners just to get the Job done. Have to appreciate that in a mechanic.